Ceremony & Cocktails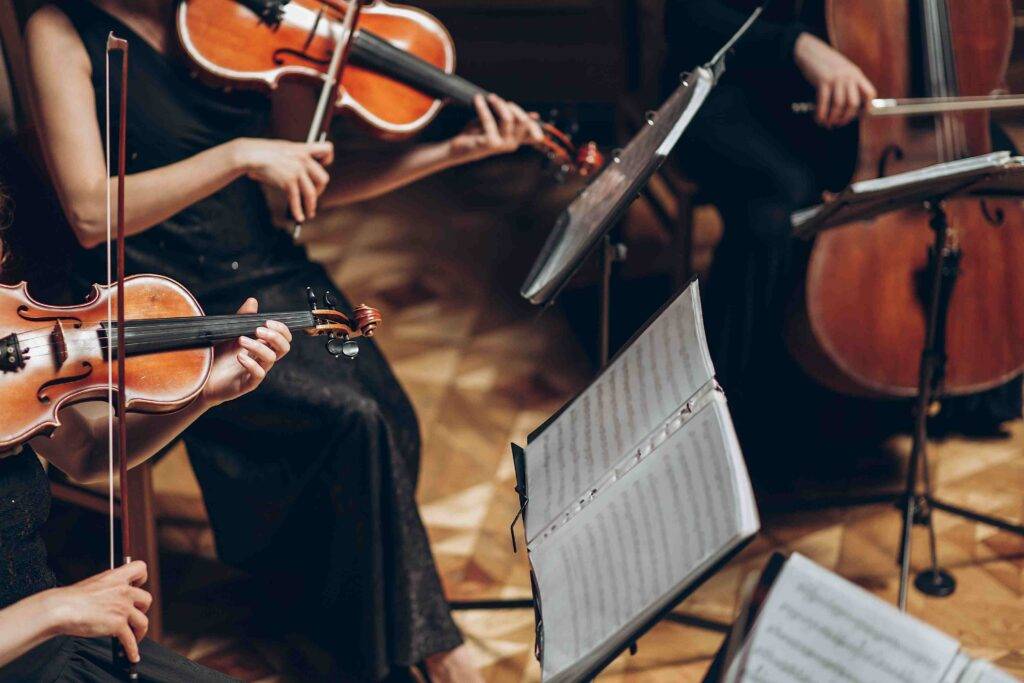 Ceremony: The music for your wedding ceremony should be timeless, memorable and nothing short of spectacular! From classical to traditional, from pop to something completely "out of the box" we do it all. Whether you require a soloist or a small orchestra, de Bois Entertainment can help customize your song selections and assist you with anything & everything in achieving the ultimate soundtrack to your special day.
Cocktails: The Cocktail hour can be the bridge to your reception and can help set the mood for any exciting event. Whether it's some light jazz, some "un-plugged" Rock & Roll or Classics from the Great American Songbook, de Bois Entertainment can assist you in finding exactly what works best for your affair.
Check out our brand new fifteen piece "Petite Orchestra"…performing ceremony music like you've never heard!
Check out our brand new Gospel vocal ensemble "Inspirations"…delivering Gospel and Inspirational Music on a whole new level!
Listen To Our Beautiful Ceremony Music Below!