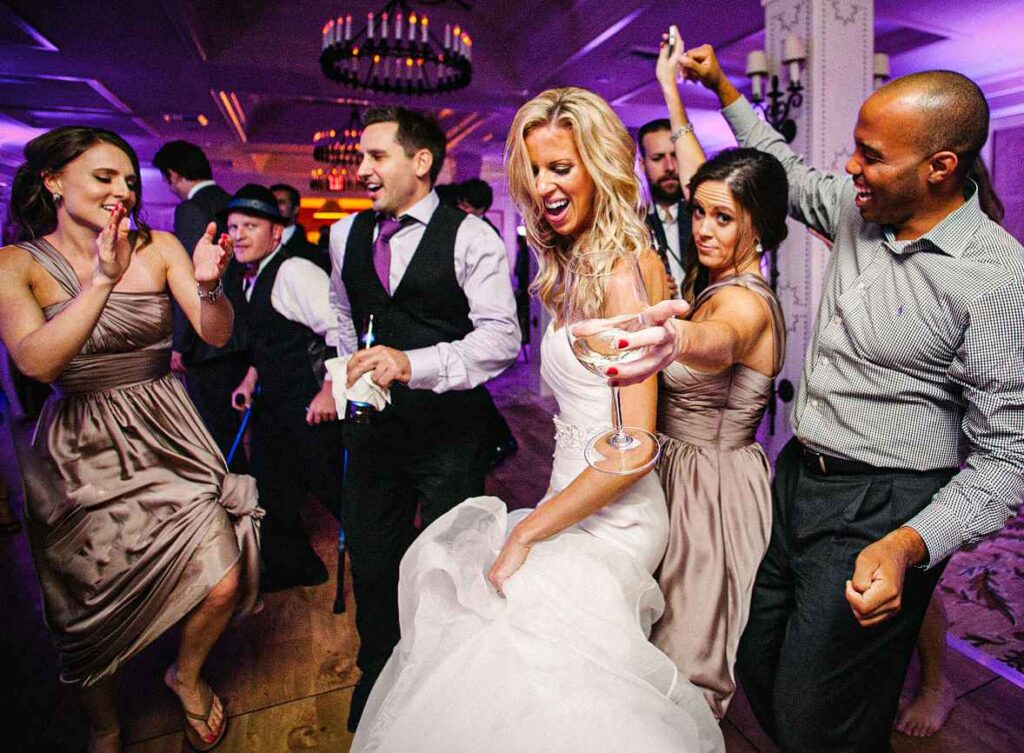 de Bois Entertainment has been providing the most talented and experienced bands, musicians, and performers at the finest weddings for over thirty-five years…
…Music is very important for creating the mood for your special day.  A classical quartet will sweeten your ceremony…a jazz trio can set the mood for the cocktail hour… and the reception band can make your special night truly unforgettable.                                                            
Your wedding music will be the soundtrack to one of the most important days of your life. That's why so many have hired de Bois Entertainment over the years. They know that working with Randy Stern (former keyboardist and musical director for Lionel Richie) will guarantee an extraordinary, seamless and joyful experience.
From Swing, Classic Rock, Jazz, Soul, Motown, Latin, 80's and Top 40, to Caribbean, Klezmer, Classical, Opera, Gospel and more – de Bois' bands and ensembles can deliver any style of music for your ceremony, cocktail hour or reception. Our bandleaders excel in personality, experience and showmanship and our musicians and singers always give consistent crowd-pleasing performances.                           Outstanding music is only a part of what Randy and de Bois Entertainment have to offer.
"Our client's needs are foremost in our minds and our goal is to help them create an absolutely spectacular event".
BEYOND EXCELLENCE IN MUSIC AND SERVICE – PERFORMANCE EXPERTISE – CONTINUOUS SUPPORT
Listen to some of our Great Dance Bands
Please feel free to call our office and let us know how we can help or you can click below and explore!
WEDDINGS = From every necessary announcement the DJ makes, and the first song to the last dance, your event will be unforgettable.
CORPORATE EVENTS = Planning a grand opening? Client appreciation party? Whatever the event, you can trust us for fun times and music that's totally SFW.
PARTIES = Whether you're having a class reunion, bar mitzvah, holiday party, anniversary party or charity event, our experienced DJs can take your celebration to the next level.
We serve Los Angeles, Venture County and Southern California, including San Diego, Santa Barbara and Orange County areas and beyond.
So, why not let de Bois Entertainment do the heavy lifting at your next party or wedding reception. We're known for our expertise as Los Angeles wedding entertainers and music planners and for awesome parties of all types. We serve Los Angeles, Venture County and Southern California, including San Diego, Santa Barbara and Orange County.
We're in it until the very last song and we're experts at finding the perfect band to keep your crowd dancing and smiling, but we also go the extra mile to make sure people will be talking about your reception party years to come. You can count on de Bois's savvy Live Wedding band and Los Angeles Wedding DJ combo along with a professional emcee to highlight each of your special moments and help make great memories for years to come!