WEDDING PLANNING TIMELINE OUTLINE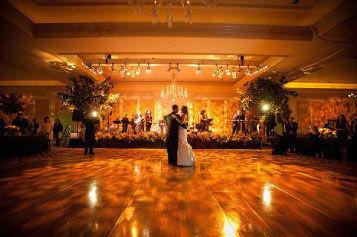 Wedding planning in Beverly Hills, Los Angeles, Santa Barbra, San Diego, or even in Orange County, its all different for everyone and everyone operates on their own timeline. Some people are more comfortable having two years or longer to plan while others only take a few months to plan! This list is a general outline of a suggested time-frame to get the larger tasks done. Of course, you may not want all of these vendors or perhaps you want additional vendors. If you are unsure of how to work those vendors into this overview feel free to reach out! I'm always happy to guide people through the planning process!
As your wedding entertainment and music planners here in Beverly Hills, area of Los Angeles, California, we will simply start out with Planning for clients by creating a customized planning outline for them. It is important for us to make sure that the outline is both manageable, yet realistic. We typically start out with a broad, and then fill in the finer details to make sure everything is done, right the first time, and done in a timely manor, so everyone is happy and stress free!
18-12 MONTHS BEFORE THE WEDDING
Have engagement party (typically hosted by family or close friends)

Decide on a budget and determine what aspects of the wedding you value the most

Decide whether or not you want a wedding planner. If you decide against one initially, but ultimately decide to go with one later on, plenty of planners offer partial planning options! If you are planning a destination wedding outside of your home country, a planner is critical!

Decide on the time of year you'd like the wedding to take place

Narrow the date down to a few options

Create a rough outline of the guest list to help guide your venue search

Book a venue (both ceremony & reception spaces if you choose to have the ceremony at a separate location)

Decide whether or not you want to purchase event insurance for both the day of (some venues will require this anyway) and also in the event you need to cancel or reschedule for any reason (illness, weather, etc.)

Refine the guest list
12-8 MONTHS BEFORE THE WEDDING
Book photographer (it is best to do this before creating save the dates if you want to use pictures from the engagement pictures for your save the dates)

Create wedding website for guests to find relevant information, registry, and RSVP.

If the majority of your guests are traveling from out of town, create save the dates

Book caterer (if not included with the venue)

Begin looking for dress, dress ideally will be purchased 8 months prior to the wedding, but as long as it is purchased with enough time to have it altered (2-3 months prior) you will be okay.

Ask friends/family to be in your bridal party
8-6 MONTHS BEFORE THE WEDDING
Book a florist and discuss what arrangements will work best with your budget and desired aesthetic

Book videographer

Book one of de Bois's wedding bands for the reception and ceremony. Remember, many ceremony locations will need an outside sound systems brought in. Make sure that if this is the case with your venue your Band or DJ/band combo, such as Monte Carlo, or solo musician can make this accommodation.

Reserve rentals if necessary for your venue. Consider the needs of your vendors, especially the bar and caterer.

If most of your guests are local send your save the dates

Find a seamstress to alter your dress (you won't be able to alter this far out, but it is important to reserve your space, as many people will book up)
6-4 MONTHS BEFORE THE WEDDING
Begin planning your honeymoon

Look into attire for groom and groomsmen

Pick out bridesmaid attire (or ask bridesmaids to pick out their attire)

Hire an officiant

Order the wedding cake and/or other desserts

Begin planning gifts for bridal party

Make reservations at a hotel for bridal party, bride/groom, and family for the wedding night

Select wedding rings

Book day-of-coordinator if you have chosen not to have a full planner or if your planner does not include day of services
4-2 MONTHS BEFORE THE WEDDING
Pick out shoes to wear with your wedding dress

Take dress to seamstress

Begin planning bachelor/bachelorette parties

Begin purchasing decor/personal touches OR decide on decor rental company

Schedule rehearsal time with venue and reserve a location for rehearsal dinner

Create a room block for out of town guests

Reserve transportation from hotel to venue and from venue to hotel for bridal party and other guests
3 MONTHS BEFORE THE WEDDING
If most guests are out of town, send invitations

If most guests are local send invitations 2 months before the wedding

Find hair and makeup artist(s) and have a trial run

Reserve a bartending service for your wedding
2-1 MONTH BEFORE THE WEDDING
Apply for marriage license

Bridal shower (typically family or bridal party will plan this)

Bachelor/Bachelorette parties (if most of your bridal party will be traveling for the wedding, consider having these earlier so that you aren't asking your friends to travel too much too close together)

Make sure all bridal party have purchased or reserved their attire for the wedding

If any bridal party needs alterations, these should be dropped off

Plan party favors for guests and order the items you need
1 MONTH BEFORE THE WEDDING
Send all song requests to DJ

Check in with vendors to confirm services, obtain insurance policies (if required by venue), and track any outstanding balances remaining

Create a timeline

Send timeline to vendors

RSVPs due- check in with guests who have not responded to invitations yet

Have final dress fitting (this way there is still time if any other alterations need to be made)

Finalize and confirm all details of honeymoon

Decide what order you will have bridal party walk for the ceremony and grand entrance
3 WEEKS BEFORE THE WEDDING
Create seating chart

Have final venue walk through

Finalize floor plan with venue

Map out all decor and organize it into clearly marked boxes to ensure everything is set up properly on the day of your wedding

Begin writing thank you notes for any gifts that have already been purchased from your registry

Pick out outfit for rehearsal dinner
2 WEEKS BEFORE THE WEDDING
Check in with caterer to confirm headcount and finalize the details of the menu

Pick up dress from alterations if it had to be left behind for further alterations

Make sure all bridal party has picked up dresses/suits from alterations
1 WEEK BEFORE THE WEDDING
Get hair done (color and cut)

Have final meeting with DJ to go over details

Create day-of checklist to make sure that no personal items or decor is left behind

Get nails done

If spray tanning, get spray tan

Finalize seating chart and transfer it to display form

Prepare all bridal party gifts
1 DAY BEFORE THE WEDDING
Pack for wedding day/night

Pack for honeymoon

Have ceremony rehearsal

Have rehearsal dinner

Give bridal party gifts out at rehearsal dinner

Go home. Sleep well
THE WEDDING DAY
Read through the timeline in the morning

Get MARRIED!


Top string trios, quartets, band ensembles, solo spanish guitar, harp, flute, photobooth, green screen, artists, dancers, gospel choir, do-wop, international, klezmer, impersonators, solo, duo, trio and larger band combinations. Best International music, variety, international, big band, era, or tribute bands.
No matter if you need a wedding guitarist or a corporate party band, de Bois's got you covered!
de Bois Entertainment has been providing the top wedding bands in the Los Angeles area for over 25 years. You can book our bands for your upcoming event anywhere in the world and we can even help you to pick out a specialty act, such as a comedian, a hula hooping troop, a stilt walker, a juggler, a fire spinner [poi], or face painter for your kids birthday party in Los Angeles, Beverly Hills, Orange County, Santa Barbara or even internationally, contact us today for more details.