This list will start with logistics and then move through the timeline of your day.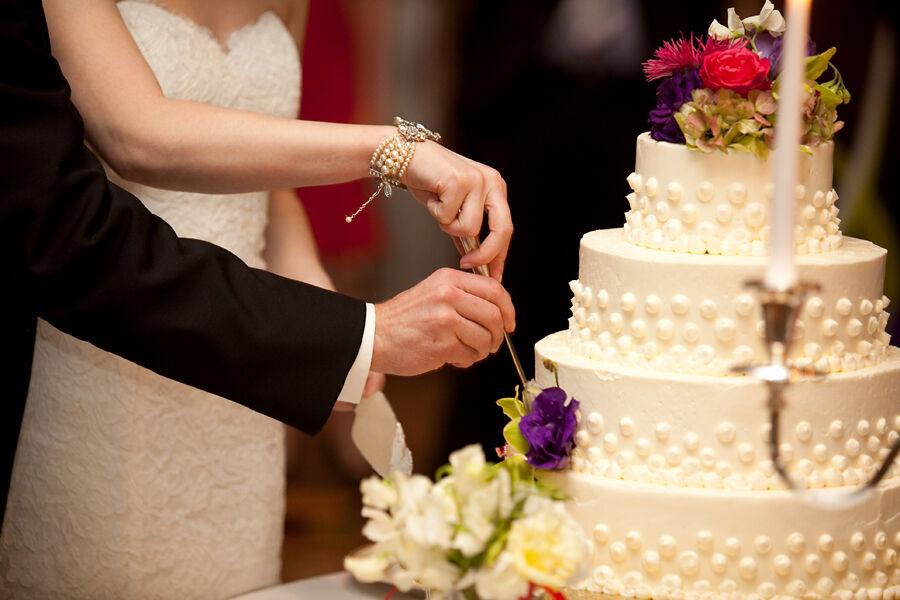 LOGISTICS:
How are you and your fiancé getting to and from the venue?

If you are doing "old, new, borrowed, and blue" items do you know what they are?

If you have gotten your fiancé a gift or card, when will you give this to them?

Check the weather! Do you need any last minute climate control (i.e a tent, umbrellas for sunny days, or space heaters)?

If you purchased your own decorations, how will they get to the venue?

Do you have signs to mark areas or communicate important messages? How will the signs be displayed? Do you need garlands or other touches to dress up any signs? Are these ordered?

Do you have a guest book? Do you have pens for the guest book?

Do you have a card box? (hint: beautiful is good, secure is great, beautiful and secure is the best!)

If people have gifted you decor/essential items, when will these items be arriving?

Do you have a timeline that you sent to vendors?

Who will be making sure the timeline is running accordingly?

When will you apply for your marriage license?

Is the "cards and gifts" table going to be visible throughout the wedding? (visibility is key to keeping these items safe!!)

Will someone need to move the cards and gifts to the reception area? Who will do this?

How will guests arrive and leave the venue? Is it okay to have ride shares pick them up? Will you need shuttles to pick up and return people to hotels or a separate parking lot?

If you are going somewhere other than home after the wedding have you packed your overnight bag?

How will the overnight bag(s) get to your hotel?
GETTING READY:
Where are you getting ready?

Who are you getting ready with?

How will everyone be arriving?

If people are driving, will they be able to leave their car overnight?

If you are getting ready somewhere other than your home have you packed a bag?
Did you include:
Deodorant

Emergency makeup

Makeup remover

Toothbrush/toothpaste

Undergarments (and backup undergarments!!)

Some kind of jacket

Robe or something to wear while getting ready

JEWELRY

Shoes

Back up flats JUST IN CASE

Another outfit/dress JUST IN CASE

If applicable, backup contacts

Contact solution

Glasses

Eye drops

Tissues

Femine products JUST IN CASE

6. Is there a shower on site or should everyone come washed and prepared to get ready?

7. Are there enough mirrors/outlets for everyone? (If not, bring an extra mirror and a power strip or two)

8. Is there drinking water available where you are getting ready? If not, who will bring this?

9. When will you eat breakfast/lunch?

10. If someone needs to bring food, who will it be? When will they buy it?

11. Where is the food coming from/who is bringing it?

12. Do you want wine/beer/champagne/other alcohol while you are getting ready? Who will bring this? When will they buy it? How much will they buy? Don't forget cups!!!

13. Is there a refrigerator for food/drinks? (if not, bring a cooler or bring things that don't need to be kept cool)

14. Who will clean up the food/getting ready mess when you are done?

15. Who will be gathering your personal items if you can't leave them overnight?

16. If you are getting ready at the venue and you can't leave your items in the bridal suite during the wedding, where will these items be stored?

17. Does everyone know the plan?
CEREMONY:
Who will bring the marriage license to the venue?

Do you have ceremony programs? Where will these be placed? Who will place them?

Who is walking down the aisle (family, bridal party, officiant, other)?

What order are they walking in?

Where will you walk from?

How long is your processional song? Is it long enough to have everyone walk?

If you have multiple songs, who will cue the musician for the change of song?

Do you have a mic/speakers for the ceremony?

When will the officiant arrive so they can do a sound check?

Do you have a ring box?

Who will carry the rings?

Did you write your own vows?

Who is bringing the vows to the venue?

Who will carry the vows down the aisle?

Do you have a bridesmaid to hold your bouquet while you exchange rings? If not, what will you do with the bouquet?

Have you specified to your photographer any special photos you would like during the ceremony?

Does you DJ/band know the absolute last line of the ceremony in order to cue the music?

Where will you go once you recess? Does your photo/video team know about this?

When will you sign the marriage license?

Who will be your witness(es)?

Where will the marriage license go for the remainder of the reception once it is signed?

Who is releasing the guests from the ceremony area?

Do guests need to be guided to a different area? Who will do this?

Do chairs need to be moved from the ceremony to reception area? Who will do this?

If your ceremony venue is different from your reception venue how will you be transported from the ceremony to the reception?

How will guests know to leave the ceremony site and go to the reception site? (Will someone make an announcement, are there signs, or another way?)
COCKTAIL HOUR
What will guests be doing during cocktail hour (i.e are there games, photo ops, or just mingling)?

Are there chairs for people to sit if they want/need to?

Is your caterer providing apps?

How will apps be served?

If you DIYd your apps who will prepare them/set them out?

Who will clean up the app plates/station?

Will you be taking pictures during this time?

Have you scoped out areas you would like to take pictures before hand?

Does your photographer have a list of pictures you want?

Are you taking pictures with family members?

How will the family members know when they are needed for pictures?

Are you going to be able to eat any of the apps?

If your bar is switching locations, will anything need to be moved from cocktail area to reception area? Do you have enough bartenders to make this happen?
RECEPTION:
How will guests know when to sit for dinner? Is the DJ/MC going to make an announcement?

How will guests know where to sit for dinner? Do you have a seating chart or place cards?

Are you doing a grand entrance? Who will participate? Who will line them up and announce them? (hint: it should be your DJ/MC and/or coordinator)

What will you do after the grand entrance (first dance, welcome speech, sit for dinner, other)?

If you are doing your first dance right after your grand entrance, where will the bridal party stand?

Does the bridal party already know where they should sit for dinner?

How will guests have access to water during dinner? Will someone be pouring water/refilling glasses, will there be water carafes on tables, or will there be a water dispenser that guests can retrieve water from? If there are dispensers or carafes of water who will refill these?

How will dinner be served (buffet, family style, or plated)?

If you are doing a buffet, who will release the tables?

If you are doing buffet, will you make your own plate or will someone be doing this for you?

Are you going to walk around to tables to say hi to everyone and take table pictures?

Have you allowed yourself enough time to eat and to say hi (hint: think 3-7 minutes a table depending on how many tables you have)?

Have you predetermined all of the toasts or would you like to open the floor for other toasts?

If you are not opening the floor for impromptu toasts, does your DJ/MC know?

Who will clean up the dinner plates?

If you are doing any choreographed dances, does the DJ/musician know?

If you are doing a money dance, do you have safety pins or another way to keep the money secure while you are dancing? Where will these be located? Who will bring them to you?

Do you have a separate bouquet to throw for a bouquet toss so your special bouquet doesn't get messed up?

Do you have a things for cake cutting (knife, serving utensils, plates)?

How will dessert be served?

Are you doing a grand exit?

Who will line everyone up and make sure sparklers are lit/glow sticks are cracked/bubbles are ready/or whatever else you have planned is prepared?

If you are doing sparklers, where will the hot sparkler sticks go after the exit?

How will you leave the venue?

Who will make sure your personal items are in your exit vehicle?

Where will you go after the reception? If it is a hotel, have you already checked in?

Who will still be at the venue to make sure everything is cleaned up and organized?
CLEAN UP:
Who takes care of trash removal?

If the caterer is taking care of trash removal, who will remove the rest of the trash once they are gone?

Where will all of your decorations go at the end of the night?

Who will be cleaning up and organizing all of the decorations at the end of the night?

Who is removing any floral arrangements from the ceremony area?

Does the florist need anything back from the centerpieces or other decor? Who will make sure this is returned?

If the florist doesn't need anything back and where would you like the leftover centerpieces to go?

If there are extra favors where would you like these to go?

If there is leftover food/cake where would you like this to go?

When will the rental company return to collect their property?

Are there any other vendors returning to collect things?

When do all vendors need to be off of the property? Who will make sure this happens?
Top string trios, quartets, band ensembles, solo spanish guitar, harp, flute, photobooth, green screen, artists, dancers, gospel choir, do-wop, international, klezmer, impersonators, solo, duo, trio and larger band combinations. Best International music, variety, international, big band, era, or tribute bands.
No matter if you need a wedding guitarist or a corporate party band, de Bois's got you covered!
de Bois Entertainment has been providing the top wedding bands in the Los Angeles area for over 25 years. You can book our bands for your upcoming event anywhere in the world and we can even help you to pick out a specialty act, such as a comedian, a hula hooping troop, a stilt walker, a juggler, a fire spinner [poi], or face painter for your kids birthday party in Los Angeles, Beverly Hills, Orange County, Santa Barbara or even internationally, contact us today for more details.